Home Extensions provided across Cambridgeshire
From our base in Caldecote, we provide extensions services throughout Cambridgeshire, including Cambridge, Cambourne, and St Neots.

With property prices on the rise, many individuals are deciding to extend their current homes rather than move to a larger home. For people with increasing families who need more space but want to keep costs low, getting an extension is usually the best option to meet their needs without breaking the bank while adding value to the house.
CSO Construction Ltd is happy to help you with any extension projects you may have. Call us at 07453 262100 and we will gladly help you.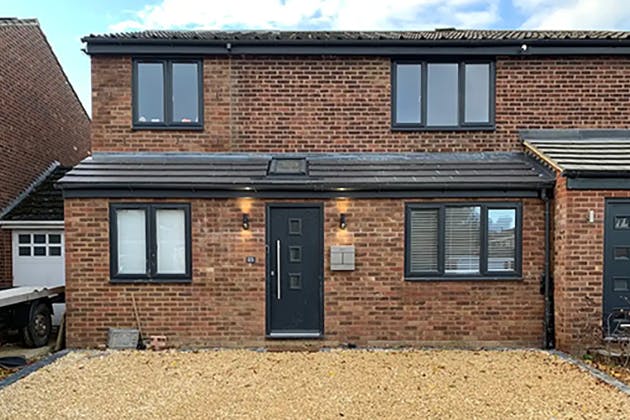 Factors to consider while deciding whether or not to extend your home
If you're not sure if you should get an extension or not, here are a few factors to consider...

Limited Space
Are you finding that there is not enough space for items, or are you searching for a solution to add space in your home so that it is not cramped or cluttered as your family grows? An extension allows you to build storage spaces so that everything in your home has a place to go.

Seeking a work-life balance
With so many people now working from home, striking a work-life balance is critical. If you work from home, make a dedicated workspace for yourself by converting a spare room into an office.

Increase the value of your home
If your looking to add value to your home for a future sale then an extension in your home is a great way to add value whilst also providing you with a multitude of benefits in the meantime.
Why Should You Pick Us?
Our builders at CSO Construction Ltd work hard to ensure that all building rules are satisfied and authorised. After the final inspection, certification is prepared and forwarded straight to you.
Our builders make certain that all jobs are done on schedule and to the highest standards. We also make certain that you are kept up to date throughout the project and that your needs are met.
Our services are highly valued by our customers in Cambridge, Cambourne, and St Neots; don't just take our word for it; browse through the reviews they've written by visiting our reviews page. You can also browse our most recent projects by visiting our gallery page.
Contact us for your home extension
CSO Construction Ltd provides bespoke extension services throughout Cambridgeshire, including Cambridge, Cambourne, and St Neots. Contacting us is straightforward, and you can do so by calling us at 07453 262100 or sending us a message via the contact form on our contact page.