Loft or Garage Conversions in Cambridgeshire
Our builders provide loft and garage conversion services throughout Cambridgeshire, including Cambridge, Cambourne & St Neots.
We have the experience and craftsmanship to design and build a perfect loft conversion for your home, regardless of its size or shape, and can provide a full design and build service. All you need to do is tell us how you want to use your new space (e.g., offices, bedrooms, gyms, bathrooms, etc.), and we can collaborate to guarantee that the project meets all of your expectations.
We're always excited to hear about our customers' new conversion ideas. If you are searching for a local skilled building contractor to carry out a loft or garage conversion, contact CSO Construction Ltd for a free quote. You can reach us via phone on 07453 262100 or use the button below to send us a message.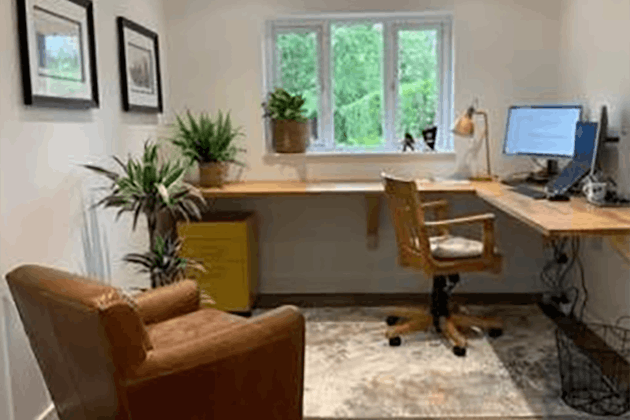 CSO Construction Ltd's loft & garage conversion service's
A loft or garage conversion is a great way to add extra living space to your house, allowing you to enjoy the benefits of a larger property without the inconvenience or price of moving, and is one of the most cost-effective ways to add extra space to a property.
With rising property values and an increasing population, loft and garage conversions are becoming a cost-effective option for people who have found a home in an ideal location (near to schools and other amenities) but lack space. A loft conversion can often add two additional rooms to your home, converting a three-bedroom home into a four-bedroom home with an additional bathroom and storage space. Whilst a garage conversion typically adds one room great for an office, gym or more organised storage space.

Always keep in mind that we provide free, no-obligation quotes. CSO Construction Ltd will also always provide precise cost information, allowing you to make the right decision for your home. Please contact us for additional information about our services - our team would be happy to answer any queries you may have.

Why should you choose the CSO Construction team?
The builders at CSO Construction Ltd work hard to ensure that when any project is completed, all building rules are satisfied and authorised. Following the final examination, certification is prepared and delivered directly to you.
Our builders ensure that all tasks are completed on time and to the highest standards. We also ensure that you are kept up to date on the progress of the project and that your needs are addressed.
Our clients in Cambridge, Cambourne, and St Neots highly rate our services; don't just take our word for it; see the reviews they've left by visiting our reviews page. You can also view our most recent projects on our gallery page.

Contact us for your loft or garage conversion
CSO Construction Ltd offers bespoke conversion services in Cambridgeshire, including Cambridge, Cambourne, and St Neots. Contacting us is simple; simply call us at 07453 262100 or send us a message using the contact form on our contact page.